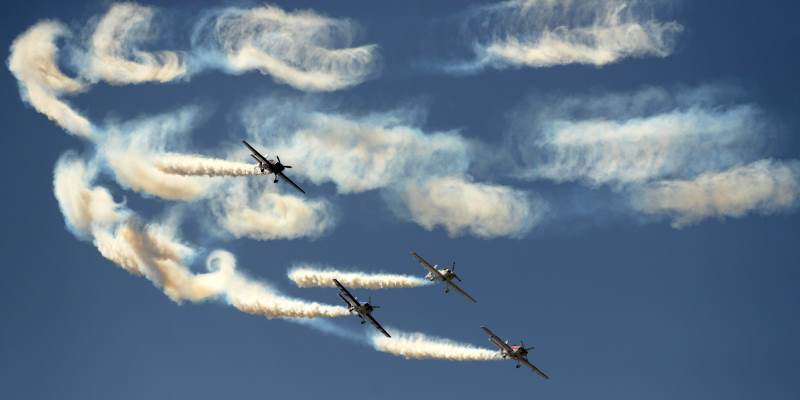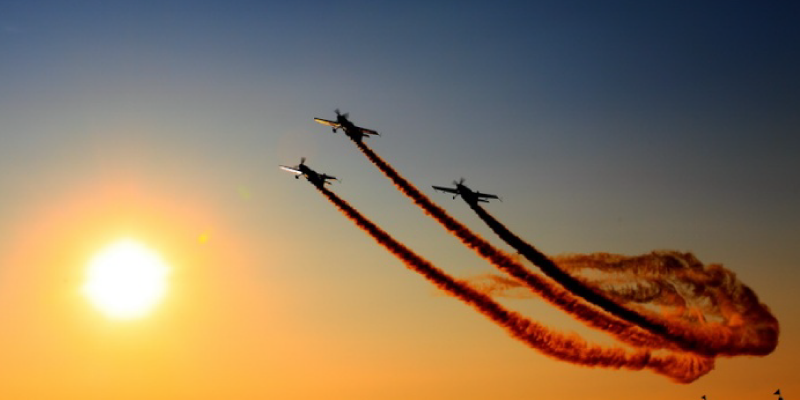 Mark Jefferies, Tom Cassells, Chris Burkett, Steve Carver, Michael Pickin all British Champions, together they form the Global Stars aerobatic team – Formation & Solo Displays
The Global Stars team provide spectacular formation air displays or solo air displays. For 2016 Mark has purchased the very latest, highest performance certified aircraft the EXTRA 330SC. The team have flown many flying displays and air shows around the World in recent years. Typically the Global Stars team lead by Mark Jefferies perform 3 International shows per year. Tom flying as formation leader of the Global Stars team have flown Bahrain and Hyderabad (as of writing, March 2016)  Bookings for 2017 now in for China and a World Air Masters (WAM) event in March 2017.
Mark is flying the new EXTRA 330SC; Tom flies the Extra 300L or CAP 232, Chris the Extra 300s, Steve the Extra 260 will put on a stunning, world-class air display. Back up reserve pilot Michael Pickin flying the CAP 232. Mark Jefferies has achieved great success and worldwide recognition as one of the most accomplished aviators in the UK; including 1st in Zhengzhou 2015 WAM, 3rd in the 2011 WAM, ranked 8th in the World in 2007 and 10th in the World 2009. Nine times British aerobatic champion (Advanced & Unlimited). Mark Jefferies has spectacular manoeuvres, tumbles and spins in the Extra 330SC leaving pilots and spectators alike saying "how did he do that?" A flying display your audience will never forget… No show too large or small to attend. Corporate, Weddings and private parties a specialty – it's not as expensive as you might first think and far better than fireworks. I've even got fireworks on the wings !
Mark bases his Extra 330SC at Little Gransden, Cambridgeshire (ICAO EGMJ) Gransden is a farm strip and has a main grass runway of 810 meters. The airfield is open to visitors either by road or by air. Gransden is the home of the Global Stars and as such, most likely you will find some aerobatic training taking place. Duel training in the Extra 300L or solo competition/air show training in the Extra 300s or 330sc.
International shows in the last few years have been:- Al Ain, Avalon Australia, Ahmadabad India x 2, Bahrain, Dazu China, Dubai, Finland, Hyderabad India x 2, Malta, Maribor Slovinia, Romania, Roskilde Denmark, Volkel Holland, Wanaka New Zealand, Zhuhai China.
Thanks to sb:mktg for helping making it happen.